Suite CAROL for solo cello
Tanya Anisimova
Suite "CAROL" for solo cello
View Preview (PDF opens in a new window or downloads to your device).
Suite "CAROL" for Solo Cello (2018-2020)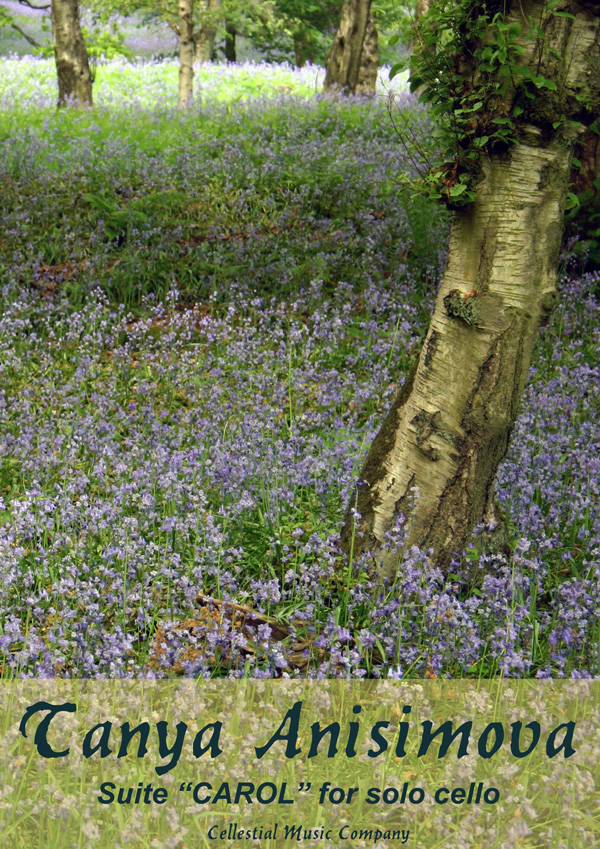 This five-movement cycle is dedicated to my friend and student Carol Haynes.
The idea came from Carol herself who asked me to write her a solo cello work. Initially, my idea was to create music in Russian style, but, as the work progressed, it became evident that the dedicatee's British origin would influence the content.
The initial letters of the movement titles make up the dedicatee's name.
Additionally, each of the movements addresses a certain technical aspect of the cello playing.
The suite's palette is varied: there is a song, a couple of dances, an avalanche, and a tranquil contemplation.
Tanya Anisimova