Biography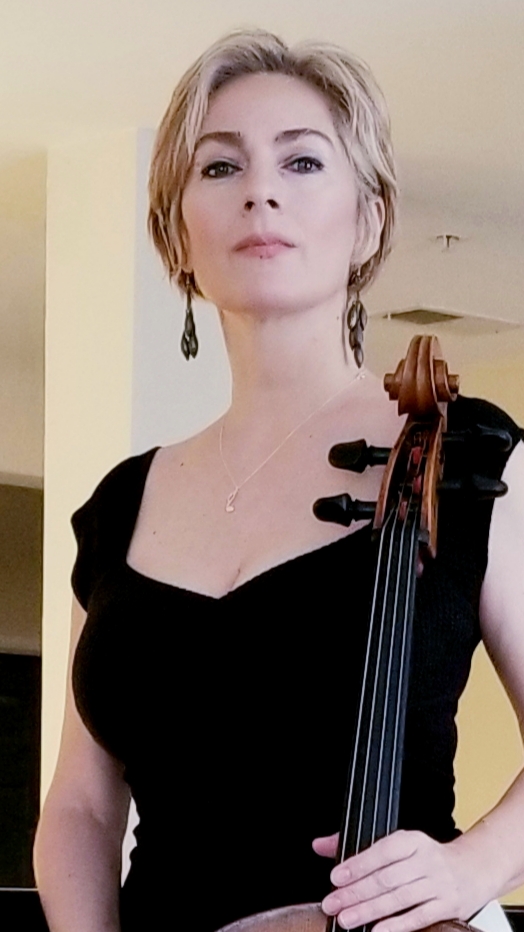 Tanya Anisimova is a Renaissance woman.
All-in-one: a cello virtuoso, an award-winning composer, a master improvisor, and a painter.
The Washington Post has described Anisimova as a "thoughtful and powerful" artist, providing "exceptional music-making" and possessing "spiritual authority", as well as a composer of "deeply emotional" and "subtly mystical" music.
Cellist: labeled as a Bach specialist and an unorthodox interpreter of standard repertoire, Anisimova is the only cellist who has recorded the complete Six Violin Sonatas and Partitas by J.S. Bach on the cello.
"Your recordings display high-class cello playing, a strong, inventive musical mind, and, thank God, Bach provides heavenly material ..." Janos Starker, 2001
Anisimova is known for her emotionally empowered, moving performances, as well as for her engaging discussions about the pieces she performs. Her recitals are often followed by a standing ovation and are frequently sold out.
Improvisor: Anisimova is a recognized master of improvisation, both on the piano and on the cello, sometimes vocalizing during her improvisation. Critic Rogelio Macias Sanchez of Cambio de Michoacan called Tanya's improvisation "one of the most remarkable musical moments I remember."
New Music Advocate: Anisimova has given world premiere performances of numerous compositions by living composers, many of which were written with her playing in mind. Among the composers she has collaborated with are Pulitzer Prize winner David Del Tredici, former Dean of Yale School Of Music Ezra Laderman, and Wammie Award recipient Jessica Krash. The latest premiere is the cello and voice piece by Ovidiu Marinescu, which was recorded by Anisimova in June 2022.
Composer: Anisimova is an award-winning composer. Her "Caravan" was selected as the Favorite Composition in Glasgow, at the World Saxophone Congress. Her works have been described by The Washington Post as "melodious, mystical, and deeply emotional."
Mentor: Anisimova's teaching method is about an individual approach to every student. Her pupils are often listed among the winners of competitions and are praised for their well-rounded understanding of the music they play, as well as for an easy mastery of their instrument.
Artist: Tanya is currently preparing for an exhibition of her works at "The Framer's Choice" Gallery in Kentlands, MD. Anisimova's paintings are in private collections in New York, Virginia, Maryland and Russia.