JS Bach - Chaconne from BWV 1004
JS Bach
Chaconne (arr. Anisimova)
View Preview (PDF opens in a new window or downloads to your device).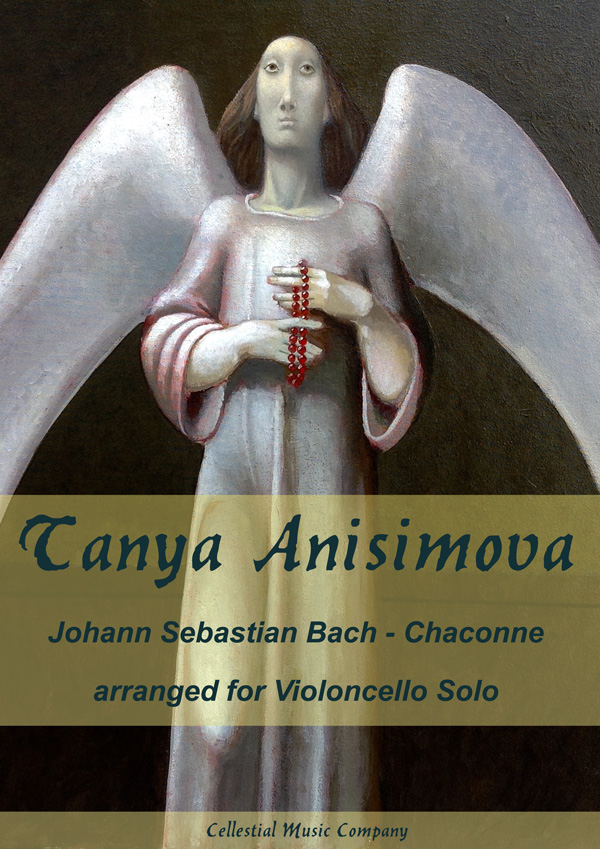 The Bach Chaconne had been haunting me ever since I first heard it back in Moscow performed by my violinist friend. In 1994, I got some satisfaction out of performing it as a part of The Yale Cellos.
However, the dream of going it alone, holding all the reins, remained. That is how my transcribing and recording of the Complete Bach Sonatas and Partitas For Solo Violin had begun.
In 1995, while a fellow artist at The Virginia Center For The Creative Arts, I made the first attempt in recording the Chaconne. It was included in my "Music From Mt. San Angelo" CD, released by VCCA later that year. As it turns out, that was the first ever recording of the piece on the cello.
In 2001, my 2CDs album with the Complete Sonatas and Partitas came out. There is also the 2012 video recording of the Chaconne made by The Blue House Productions (available on YouTube).
I have been using the violin sheet music (a copy of Bach's manuscript) to practice the piece. However, due to the growing demand for my arrangement, I have decided to make available this sheet music with some bowing and fingering suggestions.
When I arrange a piece of music for the cello, I never seek to compete with an instrument that this piece was originally created for. I believe the cello to be an instrument that makes everything sound deeper, more meaningful and somehow more "human" than other instruments. This may have to do with the cello's range, which is close to the human voice as well as with the characteristics of the cello sound.
I hope you will enjoy playing my arrangement of one of the most moving, intriguing and perfect pieces ever written. Happy practicing!
Tanya Anisimova