Homage to Sviatoslav Knushevitsky
Tanya Anisimova
Homage to Sviatoslav Knushevitsky
View Preview (PDF opens in a new window or downloads to your device).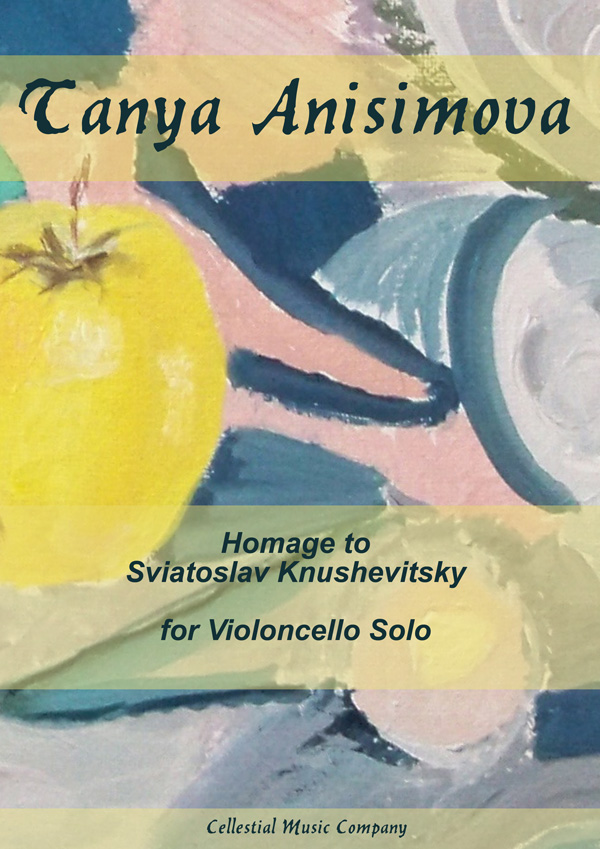 In 2012, The First International Sviatoslav Knushevitsky Cello Competition commissioned a cello solo composition to be used as an obligatory solo during competition's second round.
Homage to Sviatoslav Knushevitsky features some technically challenging material while employing melodies reminiscent of the Russian folk tunes.
I studied cello at The Moscow Conservatory with Knushevitsky's former student, Igor Gavrysh.
Tanya Anisimova