Homage to Janos Starker
Tanya Anisimova
Homage to Janos Starker
View Preview (PDF opens in a new window or downloads to your device).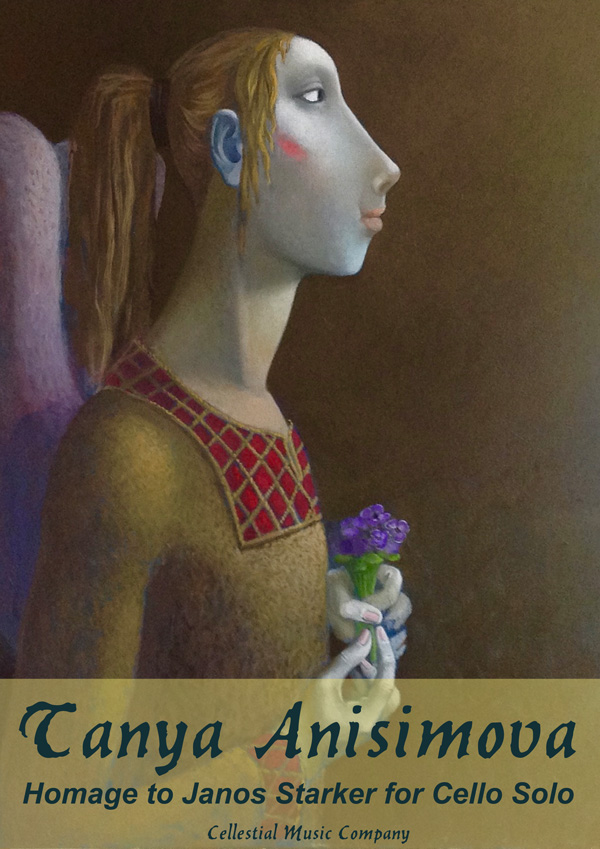 Janos Starker became a hero of mine immediately after I heard his Kodaly Sonata Op.8.
I come from a tradition of a chocolate velvety Russian cello tone, with an obligatory use of vibrato, heavy volumes of sound, which may result in a less elegant and/or sophisticated color palette.
Upon listening to Mr. Starker, it dawned on me that one might be exceptionally expressive while using a lean and small sound. Later, listening to The Richard Strauss' Last Four Songs sang by Elizabeth Schwarzkopf, I had a very similar sensation.
When I learned of Starker's passing, the first phrase of the present piece immediately popped up in my mind. The rest of the work came to me very easily. I might say the piece literally composed itself.
Later, after its premiere in July of 2013 at Buckley Moss Museum, in Virginia, I came to realize that somehow Starker's Jewish-Russian roots and his early life in Hungary, as well as his virtuosity - had found their way into this work.
Tanya Anisimova