ADONAI - for solo cello and string orchestra
Tanya Anisimova
ADONAI - for solo cello and string orchestra
View Preview (PDF opens in a new window or downloads to your device).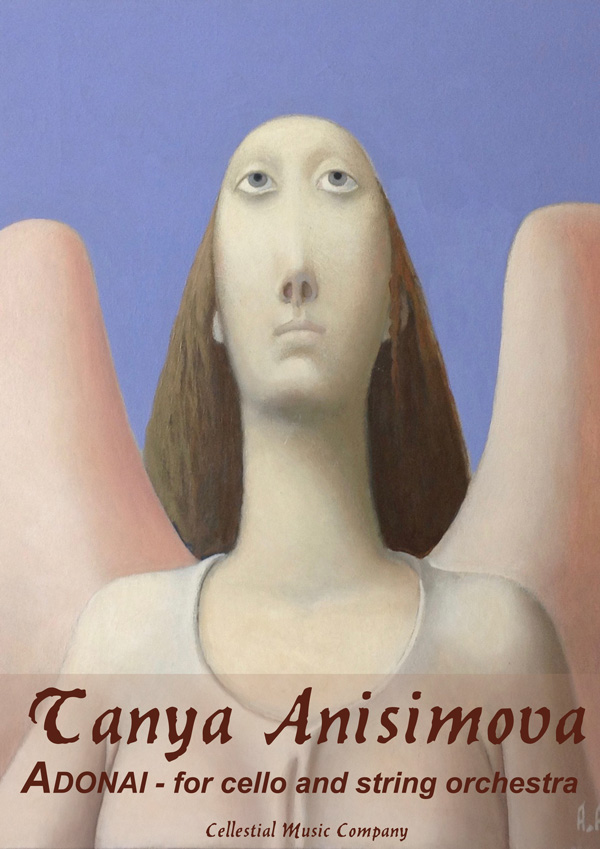 ADONAI for Cello and String Orchestra
The Lord says to my Adonai: "Sit at my right hand until I make all your enemies a footstool for your feet."
Dedicated to my Moscow Tchaikovsky Conservatory Cello Professor Igor Gavrysh, this work is a contemplation on the idea of the divine origin of the human soul.
ADONAI received its world premiere performance in 2006 in the Moscow Conservatory Hall and performed by members of The Russian Chamber Orchestra conducted by Igor Lerman with the composer as cello soloist.
Tanya Anisimova