(March 7th, 1919 – March 9th, 2019)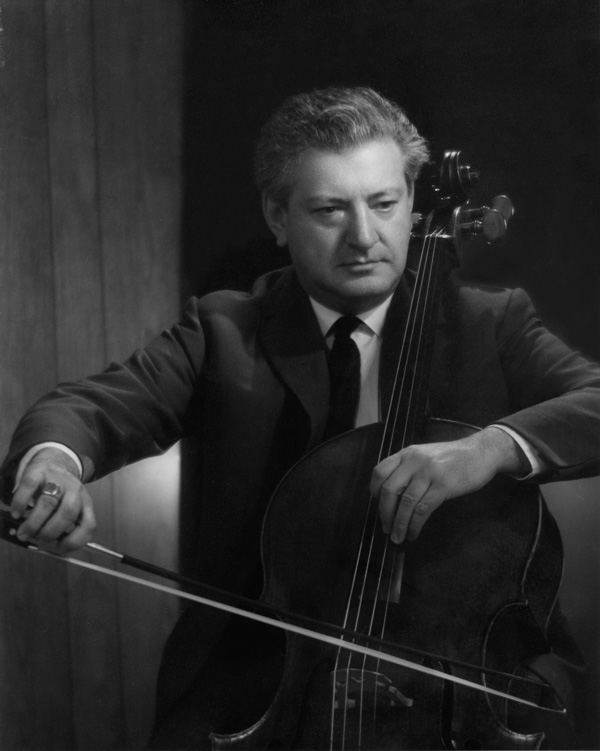 Click on images below to view:
In my musical life I have been exceptionally lucky, in many ways. One of my blessings was the opportunity to work with genial mentors. What was amazing is that I was presented with each one of them at the "right" time.
The two years I had spent as an Artist Diploma candidate at Boston University School For The Fine Arts had not seem as important to my development at the time. After all, I was a young self-absorbed international competition winner from the Soviet Union. Who would dare to teach Me? Between Leslie Parnas and George Neikrug I chose the latter.
The first lesson with Professor Neikrug was the exact opposite of what I was envisioning. Upon entering his Boston University studio, I noticed a little sculpture in bronze representing a violin lying on the bed of thorns. "Why", thought I, "such a creepy piece of art would be displayed here, of all places?! Has this anything to do with this professor's idea of music making? I must have made the wrong choice coming here!"
When I started playing for him, Mr. Neikrug would stop me right away. He would then repeat what I had just played while demonstrating a different way of phrasing or a better fingering or a different bowing. Obviously, I became rather annoyed: "why does he keep stopping me? Can't he hear me out first?"
I argued my point, verbally, of course. Now, thinking back, Professor Neikrug must have got a kick out of me gesticulating and blabbering in my then inadequate English.
I am actually amazed at how patient he had been with me. He was benevolence manifest. When he felt that I was stuck in my so-called argument, he would distract me by telling jokes and funny stories, all of which would help me better grasp the point of discussion. That much I could discern even then.
George Neikrug plays Kaddisch by Ravel
Neikrug's way of talking wasn't easy to comprehend: he would be speaking quite fast, spacing his words unevenly, in a syncopated-like accentuated fashion. Therefore his words sounded as though they were spurred on. Yet, when he would begin playing, each of his musical gestures would morph into a unique symbol. His tone was never core-less, instead it had utmost clarity, even in the lower register of the instrument. The sound palette was enormous, both dynamically and tonally. During his concerts I would at times forget that this was a cello being played. I believe he was able to transcend the cello idiom because of his unique way of articulating the short motives while using an open and even tone. As a result, I seem to be listening to an eloquent speaker or an opera singer performing a recitative.
Neikrug's way was the way of a musician, not of a mere cellist. The more I worked with him the more I understood why not only cellists but also a few professional violinists and violists came to him for advice.
Yes, it was the technique that he would be focusing on. But that technique was always an applied one. Of the myriads of "fifty cents" tricks he possessed, he always knew which of them would solve that particular problem.
I strongly believe that my decision to transcribe and record The Complete Sonatas and Partitas by J.S. Bach on the cello was inspired by Neikrug's superb and fearless rendition of Scherzo-Tarantella by Wieniawski, as well as his amazing take on the cadenza from Paganini's Violin Concerto in D. We now live in the golden era of the cello: we are fearlessly tackling Rondo Capriccioso by Saint-Saens, Zigeunerweisen by Sarasate, and we do not intend to stop there. Neikrug was among the pioneers on this path.
George Neikrug plays Schelomo by Bloch
Emmanuel Feuermann, with whom George Neikrug studied and greatly admired, is undoubtedly the great cellist famous for his aristocratic finesse, as well as for his tragic fate. Still, when listening to Neikrug performing Schelomo, I am moved to tears. I feel as though it is King Solomon himself pondering on the world's sorrows. In his playing there is an unwavering truthfulness of expression.
When commenting on my recording of the Bach's Sonatas and Partitas, George Neikrug wrote: "I admired the way you resisted the standard violin interpretation and made them sound like they were originally written for the cello". I used to dream of playing the Chaconne for him, but it never came to pass..
During one of our more recent phone conversations he said: "I now know so much more than I did when I was teaching you!" He also used to say: "Teaching is one profession where your skills increase with age." I can only add: George Neikrug's way of teaching is having an ever-increasing effect on my own.
After our last conversation with Mr. Neikrug, which occurred on his 100th Birthday, his wife Virginia said to me: George believes his time has passed. I dare to disagree, again;
"Dear Mentor, Your time will not pass as long as there is music, a musician, and a listener."

Tanya Anisimova
August 12-13, 2020, Maryland
See also his obituary published in The Strad Magazine 11th March 2019
Virginia Neikrug
(March 8th, 1946 -September 2nd, 2019)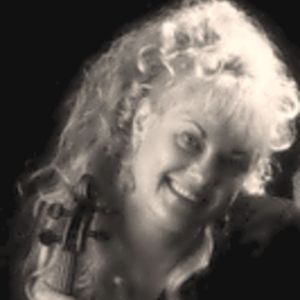 Last summer, as I was writing an essay about my late mentor George Neikrug, I realized that I hadn't been in touch with his wife Virginia for quite some time. I dialed her number in Concord, Massachusetts…no-one answered.. has she moved, has she gotten sick? Thoughts began pushing through my head..then I stumbled on Virginia's obituary. I couldn't believe my own eyes. She is too young to go, what happened?
As Martha Casals-Istomin said, because of Pablo I can say that I had lived multiple lives. So is Virginia's life, which for the past decade had become "George". As Mrs. Casals before her, Virginia had prolonged the life of her husband enabling his continuous activity and his enjoyment of life. Virginia had given herself, her own life force in order to nourish George's happiness. She knew his tastes in food, she knew when not to call him to the phone, she knew when he wanted to talk and when he wanted to relax, when he wanted to listen to music or to watch a movie.
A talented musician in her own right, a concert violinist and a teacher, Virginia possessed a good sense of humor. She was sweet and firm at the same time. She loved George and George loved her. He stayed in this world because of her enabling his being part of it.
George had celebrated his 100th Birthday because Virginia was next to him all that time.
I spoke with Virginia after George's passing. She said: he didn't want a big memorial, he wanted his ashes to be scattered around on the sea shore, he just wanted to dissolve.
Yes, Mr. Neikrug was never a fan of pomposity in any form. As a part of his personae is remaining in me, I am eternally grateful to Virginia who was taking such a loving care of my beloved teacher. I know that there are quite a few of us who feel this way.
The world is a better place because of you, dear Virginia!