In the Golden Age of Cello, Versatile Instrument Takes Center Stage at the Arts Barn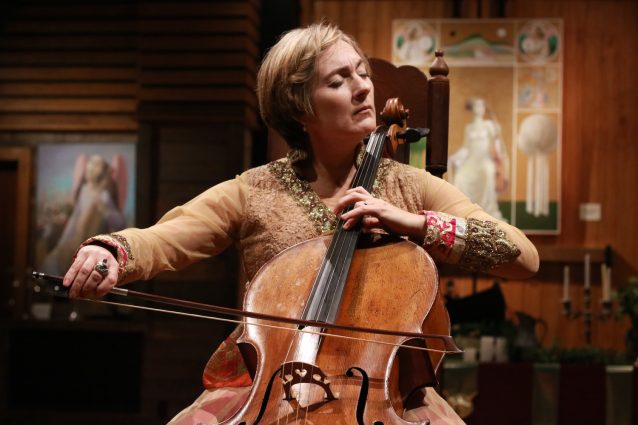 Tanya Anisimova believes the cello is "the most versatile, mystical and 'human' instrument of all."
Unlike many virtuosos who wax poetic about hearing their instrument for the first time, Tanya Anisimova remembers her excitement at the faculty concert she attended with her parents being exclusively about the beautiful melody she heard.
"Yes, it was definitely the music of Rachmaninoff and not the instrument," recalled the Russian-born cello soloist, composer and teacher about how she felt at age 7 – the same year she "began studying cello with the genial pedagogue Zoia Kamysheva, the beautiful teacher who played (the) Rachmaninoff and who my father wanted me to (train with)."
More than four decades later, the now-celebrated cellist, who touts the cello as "the most versatile, mystical and 'human' instrument of all," still believes it is all about the music. For her, "if not the cello, it would have been the piano or the violin or singing or conducting. Music is a language, which can be spoken in various ways. The problem, to me, never lies in a choice of an instrument, but rather in having nothing to say."
Tanya Anisimova's program at the Arts Barn will be "a musical journey spanning nine centuries, featuring some of the most moving and virtuosic pieces for unaccompanied cello."
After graduating with honors from the Moscow Conservatory in 1989, Anisimova came to the United States to continue her cello studies at Boston University and the Yale School of Music, where she earned a doctorate in 1995. She now lives with her artist husband Alexander Anufriev and their miniature dachshund Muse in Gaithersburg's Kentlands — just a short walk from the Arts Barn where she will perform "Cello, the Magician" on Friday, Sept. 14. Her solo concert, plus chocolate and wine tastings, will comprise the Season Premiere Fête of the City of Gaithersburg's Arts on the Green schedule.
Anisimova's concert program, she explained, is intended to prove that the cello "is more than capable of keeping (listeners) on the edge of their seats" — contrary to the impression of "most of the general audience" who believe that is not possible "without the help of the piano."
The reality is that "right now, we are living in the golden age of the cello," she said. "More wonderful cellists emerge every year; more new music is written for the instrument." As a composer, Anisimova contributes to that oeuvre with more than 20 compositions to her credit.
"My motto as a composer is to create music that moves us. I am not fond of precalculated music," she said. "I write tunes that I hear in my head that begin to haunt me, that won't let go until I write them down."
Anisimova plays an almost 200-year-old cello, a gift from a sponsor in 1994. "I love its tone, and I think it sounds better every year," she said.
The Arts Barn concert, the cellist said, "is a musical journey spanning nine centuries, featuring some of the most moving and virtuosic pieces for unaccompanied cello," including medieval marches as well as pieces by composers of the Baroque (Marin Marais, J.S. Bach) and Romantic (Schumann, Rachmaninoff) eras.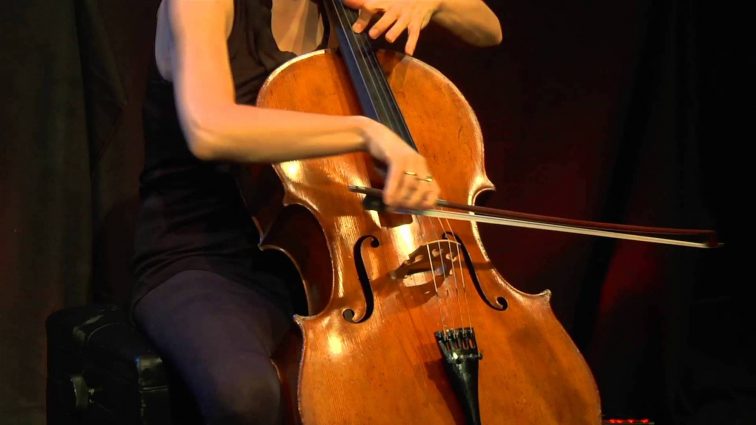 Cherished cello: Tanya Anisimova plays an almost 200-year-old cello, a gift from a sponsor in 1994.
"The center spot on the program," Anisimova said, will be "the famous Hungarian Gypsy work, Zoltán Kodály's 'Sonata Op.8,' which was written in 1915 and which seems to encompass all of the cello's technical challenges." In addition, she will perform part of Jessica Krash's 'Cello Concerto,' which will be premiered in November; finally, she will take suggestions from audience members to improvise music on the spot.
Anisimova credits her musicality to her mother, a chemist who also was a mezzo soprano and pianist. In fact, she noted, her own teacher "once said that if my mother would have decided to pursue a musical career, she would have reached the heights of the profession." Still, it was Anisimova's father who decreed that his daughter choose the cello and study with Kamysheva. Her father, physicist Dr. Mikhail Anisimov, is now a Distinguished University professor at the University of Maryland.
Music was not new to that 7-year-old child. "Since I was about 4, I was already 'noodling up' my own music at the piano without any guidance," Anisimova said. At age 6, she took a music theory course, and piano instruction started at 8, a year after her cello lessons began. "At 9, I was admitted to the Central Music School in Moscow — the best school in the former U.S.S.R." where she "studied alongside some of the most gifted youngsters of my generation. Most of them were children of the musical elite."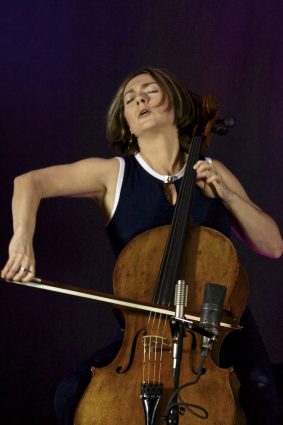 Tanya Anisimova's Sept. 14 concert is titled "Cello, the Magician."
Although her musical studies received intense focus, as is the Russian custom with the super-talented young musicians as well as athletes they identified, Anisimova said, "I consider myself lucky because my musical development has always been very organic. It has never been artificially accelerated by ambitious parents who constantly push their kids to participate in every competition and make them practice 10 hours a day.
"My parents were young scientists busy with their careers and raising my two younger brothers. When my mom passed away (in 1981), my dad re-married and my half-sister was born. Meantime, I was doing what I wanted, and I practiced when I wanted and went to concerts with my friends and to theaters and was reading a lot."
The work of the musical prodigy proceeded, with Anisimova taking first prize at the Concertino Prague International Competition at age 15. In her early 20s, she won top prizes at the International Min-On Competition in Tokyo, the International Shostakovich Competition in St. Petersburg and the All-USSR String Quartet Competition. International recognition came in 2001 with her release of J.S. Bach's "Six Violin Sonatas and Partitas," which she transcribed and recorded on the cello.
"I love performing," Anisimova effused. "When I am performing, I am in my element." As such, her absolute plan is to persist in performing in the U.S. and around the world in addition to composing and teaching in person and by Skype. "I try to live every day like it's the last. I hope the universe allows me to continue to do what I am doing. I have found my niche."
"Cello, the Magician with Tanya Anisimova" will start at 8 p.m. Friday, Sept. 14, in the Arts Barn, 311 Kent Square Road, Gaithersburg. It will be preceded by Sunset Wine Tasting by The Wine Harvest in the Kentlands Mansion Garden at 7 p.m. and followed by chocolate tasting courtesy of SPAGnVOLA. Tickets are $35, $20 for youth, ages 20 and younger, with group rates available. Visit artsonthegreen.ticketfly.com.
by Ellyn Wexler
(article from https://www.culturespotmc.com/arts-on-the-greens-season-premiere-fete-features-virtuoso-russian-cellist/)